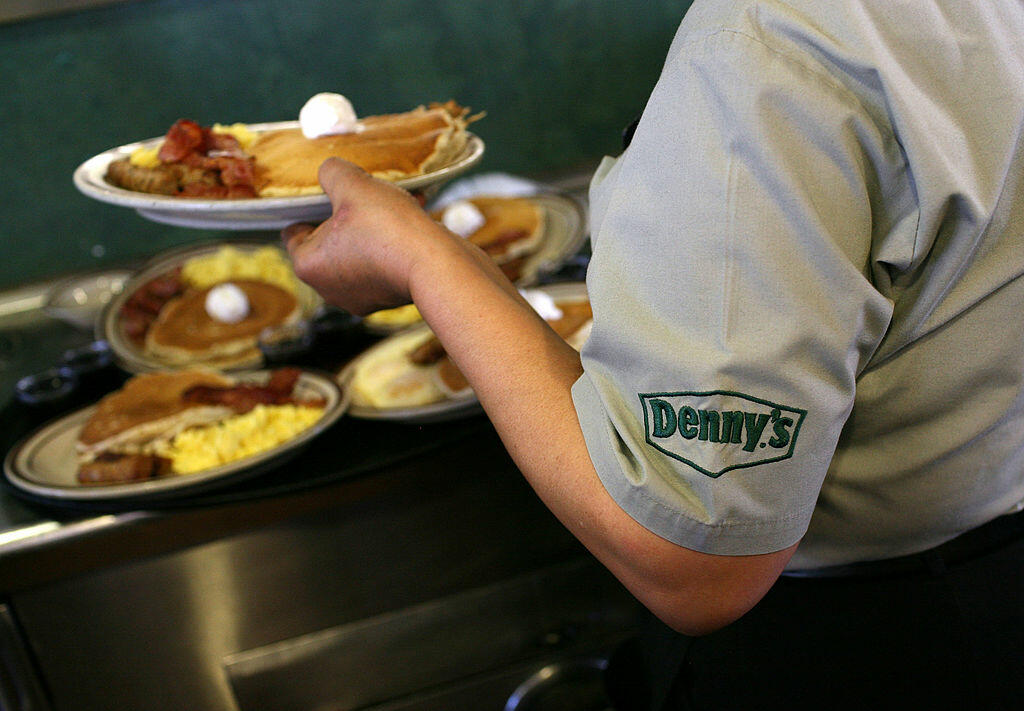 Who doesn't love pancakes? Especially when it's free!
Starting today, November 30, all the way through this Sunday, December 6, you can get a free two-count stack of Denny's famous buttermilk pancakes using a promo code. To qualify for the freebies, you have to spend at least $10 on your online order, so be sure to get something else that will go well with your pancakes.
The deal is in honor of Cyber Monday, so all orders will have to be placed through Dennys.com or the Denny's app. At checkout, you'll have to enter the promo code "PANCAKES" and then you'll be all set to receive the deal.
Even though the free pancakes deal will be expiring on December 6, Denny's is offering free delivery on certain orders placed via the website or the app all the way through December 20.
Be sure to note that the $10 minimum for free pancakes does not include the tip or service fee! Enjoy!
Getty Images: Justin Sullivan/Getty Images