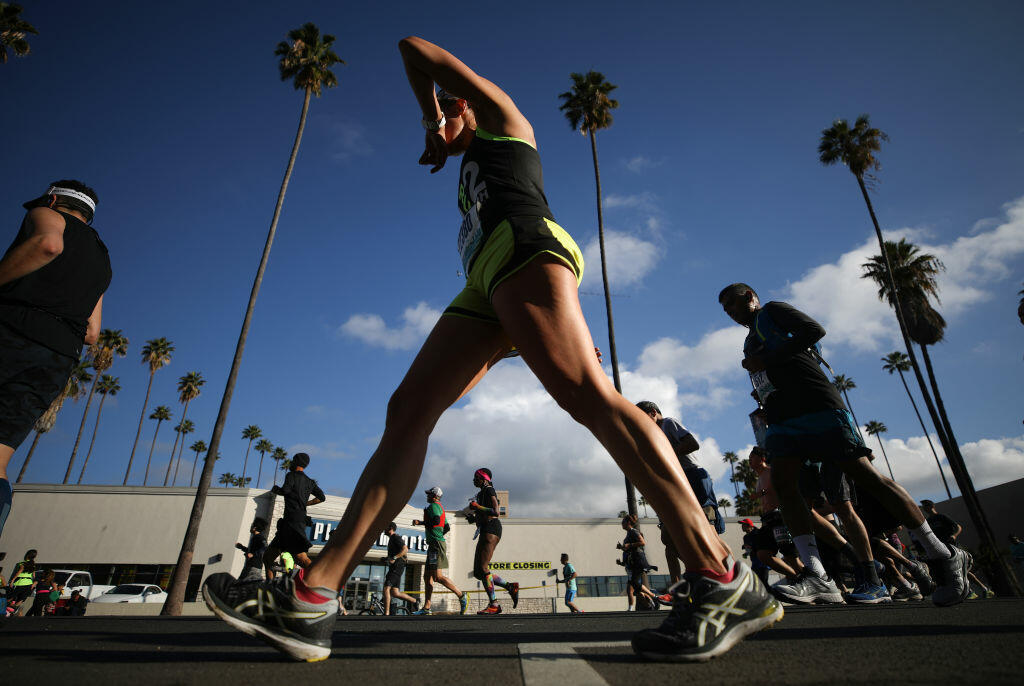 The 2021 Los Angeles Marathon has been rescheduled for May 23 and the LA Big 5K to May 22 because of the ongoing coronavirus pandemic, pending final approval of all city partners, applicable health departments and other governmental agencies, organizers announced.
The 36th year of the marathon had been originally been scheduled for March 21 and the LA Big 5K for March 20.
The McCourt Foundation also announced this week the format changes to two other races it operates. The 2021 Rose Bowl 5K will be run Jan. 16-17, and the Rose Bowl Half-Marathon on March 27-28. The 2021 Rose Bowl 5K and Half Marathon had both been scheduled for Jan. 17.
March and May event dates will continue to be evaluated to meet the highest possible health and safety of participants, volunteers and partners, according to the foundation. These considerations will include:
Significantly limiting field sizes
COVID-19 vaccinations and rapid-testing for participants
Mask use
Hygiene practices and procedures
Photo credit: Mario Tama/Getty Images