My Top 10 Favorite Female Characters (Past and Present) Top 10 Best Female Characters
I often talk about how I hate the depiction of women in cinema/media/TV, but today, I'm going to brighten your lives with a list of on-screen characters that really did it for me. Here's (IMO) ones we got right:
Disclaimer: I probably will still complain a bit, and these are in no particular order.
# 1.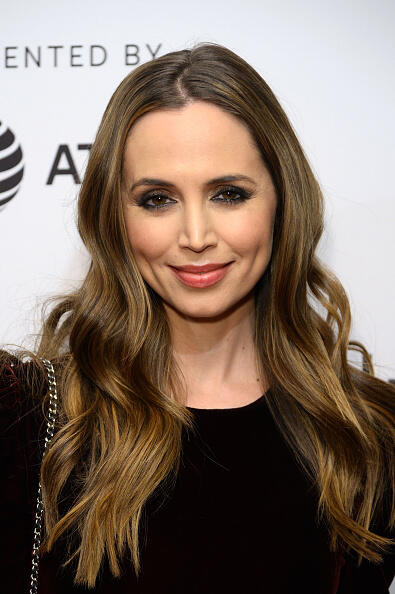 MISSY — "Bring It On" (2000)
I'm pretty sure we all grew up wanting to be more like Eliza Dushku's character, than Torrance (played by Kirsten Dunst). I mean, Missy was such a qween!
BUT the one thing the writers should've revisited about the character is… her name.
Now, if your name is "Missy," prepare to be fully offended.
The girl has (albeit fake) dreads, a grunge look, and a killer attitude, that perfectly fits the feminist vibe we started seeing in the late 90's to early 2000's, BUUUUUT her name throws off that whole message/aesthetic.
In life you can't choose your name, but in this movie, the writers could. Why'd they choose such a dainty handle for this thrasher chick?? I don't know. Either way, it's stupid and condescending, and I don't like it. It's like when someone calls you "Little missy." EWW.
If someone says that to me, I almost immediately start daydreaming about ripping their lips off their face. It doesn't take me to a good, non-hostile place.
Photos: Getty
# 2.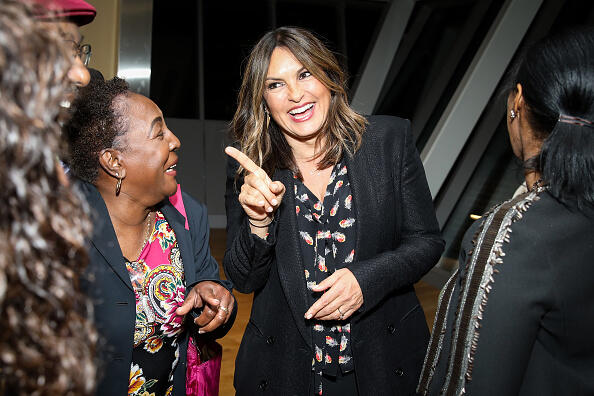 OLIVIA BENSON — "Law & Order SVU" (1999)
Easily one of my favorite characters of all time. The show's currently on SEASON 20. 20!!! If that's not proof of concept, I don't know what is.
Mariska Hargitay is equal parts woman, cop and bad-ass. She can be a nice nurturing mom-figure, but also turn around and be a no-bs fighter.
I love it.
Olivia was a product of her mother's rape, and had to deal with that stigma, then decided to become an activist against the crime, by joining the police force as a "Special Victims Unit" investigator.
Imagine the strength (and compartmentalization) it takes to be a part of an effort to end a crime that ultimately led to your own conception!
It all seems pretty heavy, but Olivia does it in stride.
She looks out for people who've been hurt and abused in life, and honestly, we need more (non-fictional) people doing that.
Photos: Getty
# 3.

MADISON MONTGOMERY — "AHS Coven" & "AHS Apocalypse"
Now hear me out, she's a b-word, yes, but the most MAGNIFICENT one I've ever seen.
She says whatever she's thinking, she's unapologetically her, truly authentic, and feels no need to walk on eggshells for anyone's feelings. She's really a modern-day feminist, IMO.
She's kind of my alter-ego. I think we all have a little bit of her personality inside of us.
Something that really made me fall in love with this character was when, in an episode of AHS Apocalypse, she revealed the hidden truths and "Job requirements" the entertainment industry expects of young women.
She brought up how dehumanizing it can be to be a woman in the industry by saying, that she was pressured into doing "Gratuitous nude scenes," and was refused body-doubles so producers could "Get their rocks off."
That sounds like a REAL problem…what do you think??Anyway, that told me a lot about her character, and her traumas. It made her relatable, and real to me.
Side note: I'd also like to point out how similar her character is to another from one of Ryan Murphy's creations, Chanel Oberlin (Scream Queens), also played by Emma Roberts. That show's casting and first season was great, but losing that Nick Jonas (Boone) and Glen Powell (Chad) bromance, did it in for me. They killed off some good characters.
Photos: Getty
# 4.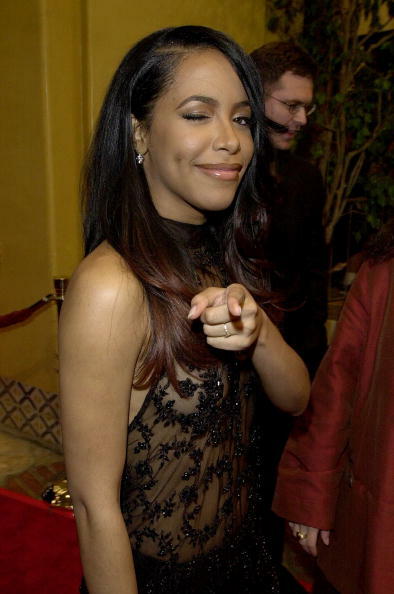 AKASHA — "Queen of the Damned" (2002)
Oh yes, the one-and-only "Queen Akasha" (played by the greatly missed, Aaliyah– RIP) had to make this list!
I mean, she WAS a bit evil… she did want to wipe out the human race, but looking past that, she was pretty great. Besides, who doesn't have those tendencies nowadays??
She was queen of all vampires, strong and fearless –a conqueror. She even wasn't afraid to resort to a kind of cannibalism (eating other vampires, if necessary).
Nothing stood in her way, not even her king. She ripped dude's throat out, absorbed his powers, found a boy-toy, and put her "Taking over the world" plan into motion.
Most importantly, she had fun doing it…
She might not be the ideal role model, but she was FIERCE.She had a confidence and sexuality that most women wish they had.
Her role as a queen vampire demanded respect, which is something most women strive for as well. She commanded a room. –literally and figuratively.
Editor's Note: I'd like to give a special shout-out to Aaliyah. I mean no disrespect to her character, legacy, or friends and family. She was a great talent with a lot of potential. Rest In Peace.
Photos: Getty
# 5.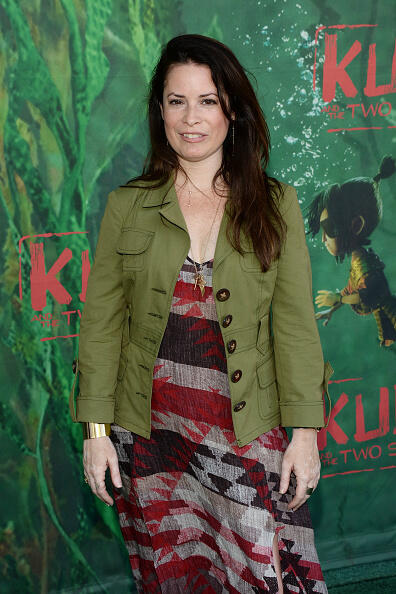 PIPER — "Charmed" (1998)
I feel like, of all the sisters, Piper (Played by Holly Marie Combs) doesn't get enough credit. She's one powerful woman.
Piper started off as the middle child, but had to grow up, and take on a more maternal role to her two younger sisters after the loss of Prue (Shannen Doherty).
She had to quickly get over her grief, in order to take care of her family, and fight off the evil of the underworld. RESPECT.
She was given the strongest/most deadly powers, but they were, at times, also the most unpredictable. She had to study her craft, and practice her powers, so she didn't hurt herself, or any loved ones.
Not to mention, her powers were the ones the group relied on most to execute their plans of vanquishing evil. She had a heavy burden to bear.
Oh, and do remember when she decided to become a business owner?
She opened up a super-nice nightclub in the middle of San Francisco (most expensive place to live in U.S., by the way) with high-profile artists/musicians hired to preform every weekend!
She was really out there killing it.
She's also a rebel. She took a huge risk; she defied the "Powers that be" (the elders), and married the love of her life (her whitelighter).
This was against the old-school rules they had in place, but she did it anyway. She stood up for herself.
She didn't allow herself to be a pawn to neither good nor evil.
Let's not forget how she did all this while carrying on the Halliwell bloodline! She went on to have two magical children, who did prove to be a handful, at times.
This woman was strong, and had the most protective instincts of the bunch!
Plus, she always gave me hair envy.
Photos: Getty
# 6.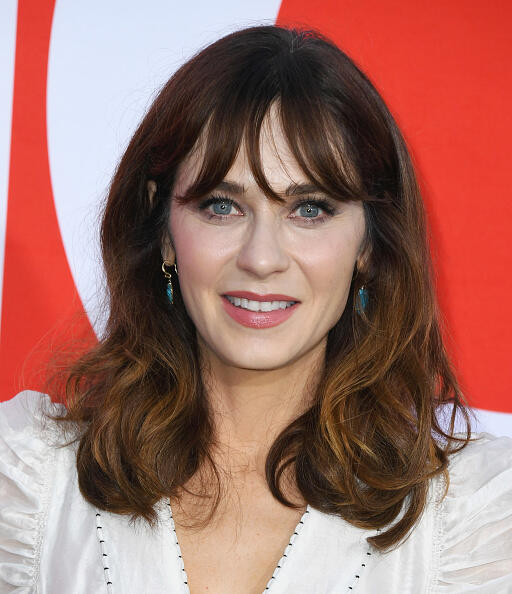 SUMMER FINN — "500 Days of Summer" (Zooey Deschanel)
She's a great character because of the way she handled herself in a relationship (a breakup). She was firm with her decision, and stuck to her truth.
She got into a relationship with a man named Tom (played by Joseph Gordon-Levitt), and fully disclosed that she didn't want a long-term thing. Tom agreed, and they started dating.
During the relationship he ended up falling in love with her, and had a hard time letting go. He romanticized what they had, and let it tear him apart, for most of the film.
Many people hate Summer's character, and paint her as a "Manic-pixie-dream-girl" –like it's a bad thing.
Anyway, people call her a hypocrite, arguing that she said she didn't want anything serious, but then went out, and immediately married the next guy she dated.
Let me clarify something here: most women IMMEDIATELY know if they could/want to settle down with a particular person.
So, saying "I don't want anything serious" is usually a nice way of saying, "I know you're not the one for me, but maybe we can have some fun for a bit." That's it. Simple.
The unfortunate thing about the guy here, is that he took it as more of an opening, and believed he could make her love him, and change her mind.
HE wasn't being up front with her about his intentions, at all. He wanted to change her. Tsk tsk.
He then went on to ignore signs that clearly indicated that they were drifting, and she was ready to move on.
He also made it to where she had to do all of the heavy lifting to put an end to it. He could've bowed out respectfully, but he wasn't willing to live up to his end of the agreement.
After she ended it, she couldn't go on to be friends with him because it would've hurt him that much more. Not only that, but also because he didn't have the self-restraint to keep it as a friendship, and to not harass her/lash out about her decision to break up. He wasn't moving on/forward.
She even left her job. In the movie, it didn't say that she did this to get away from him, but let's not pretend it wasn't a factor/motivator.
She's a feminist for saying no, putting an end to it, knowing what she wants, and not feeling like she owes anyone anything. She didn't allow herself to get guilted or trapped in a toxic relationship/situation. As a result, she found love and happiness, and went on to get married.
She even went out of her way to give him closure.
She said something along the lines of "Sorry bruh, it just ain't you" –of course in a more eloquent manner.
She's multidimensional, soft, strong, and authentic.
Photos: Getty
# 7.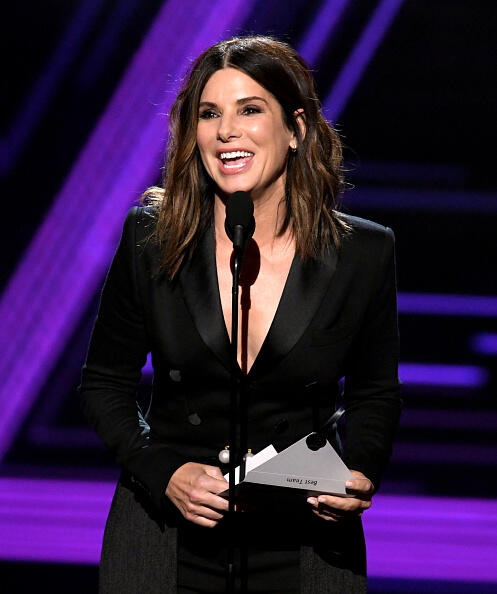 GRACIE HART — "Miss Congeniality" (2000)
Gracie (played by Sandra Bullock) is our favorite, but also downright awkward fictional FBI agent, isn't she? Now that I'm saying that out-loud, I'm realizing she might be tied with Scully, but Gracie's great too. She's got a great sense of humor, a sense humility, and some bad-ass self-defense moves!
She's not a perfect character, but we aren't perfect humans. I've chosen her for this list because she's kind of an object lesson.
Allow me to explain:
As a woman living in the city, in a tough environment (getting picked on growing up), and as an FBI agent, Gracie felt the need to put up a wall, to prevent herself from getting hurt. She also renounces her feminine qualities in order to better blend in to the male-dominated work-place, and I completely understand.
I'm sure at one point or another, we've all felt that pressure –to act like "one of the guys," or like less of a woman in order to have more successful working relationships.
We try to separate ourselves from the stigma that often surrounds the idea and "burden" of being a woman with emotions and periods.
I find Gracie's tough exterior, and attempts to desexualize herself very relatable. Now, her lack of general hygiene, and inability to form meaningful relationships reads more like depression to me, than what one would simply chalk up to being a "tomboy."
I think she was having an identity crisis.
So, seeing her overcome that, and slowly starting to find her middle ground is something I have to applaud.
By the end of the film, she embraces herself as a both a woman, and a successful/serious/no-bs person.
She realizes she has common ground with some of the beauty pageant contestants, and that she had misjudged them because she believed in a stereotype that had been created a long time ago.
She realized that feminism isn't something you can fit into a box. It varies. It's about equality of the sexes, sure, but also about not feeling pressured to conform to a stereotype in order to succeed, and how it goes both ways.
It's about feeling safe, and being comfortable as both a woman, and an individual in modern society.
She goes through a really big transformation where she becomes a more well-rounded person, and comfortable with herself.
Women really needed to see that kind of personal growth develop on-screen.
I would like to add that I don't like how it's sort of implied that making yourself more appealing to men will make you happier, but I think they correct/touch on that subject more in the second film after her breakup with Agent Eric Matthews (Benjamin Bratt).
Photos: Getty
# 8.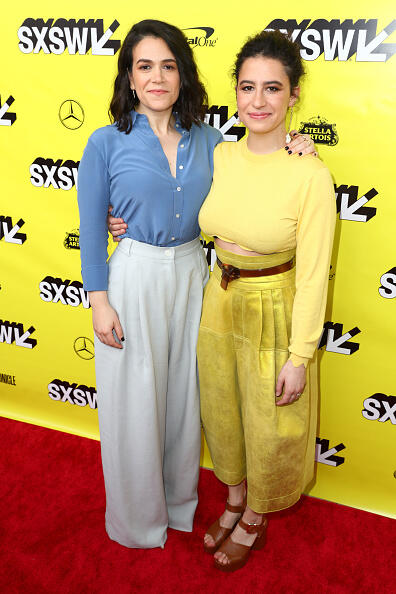 ILANA WEXLER — "Broad City"
Ilana is a witty, charismatic, easy-going woman!
What I love about her is how much she goes out of her way to appreciate and applaud other women.
She is so pro-womanhood, it's honestly inspiring.
She's an excellent, and protective best friend to Abby, though I do suspect she was always secretly in love with her, which is why she was (for awhile) hesitant to commit to Lincoln, but who knows?
Ilana was open about her sexuality, didn't care what you thought of her appearance, embraced her heritage, and knew how and when to pull out that New York attitude.
And did I mention she's effing hilarious??!?She is.
She's a real problem-solver (even if her ideas are a bit eccentric), doesn't hold grudges, is always willing to take one for the team, and is extremely thrifty/street-smart.
I love everything about her. She's wifey, ok?
Photos: Getty
# 9.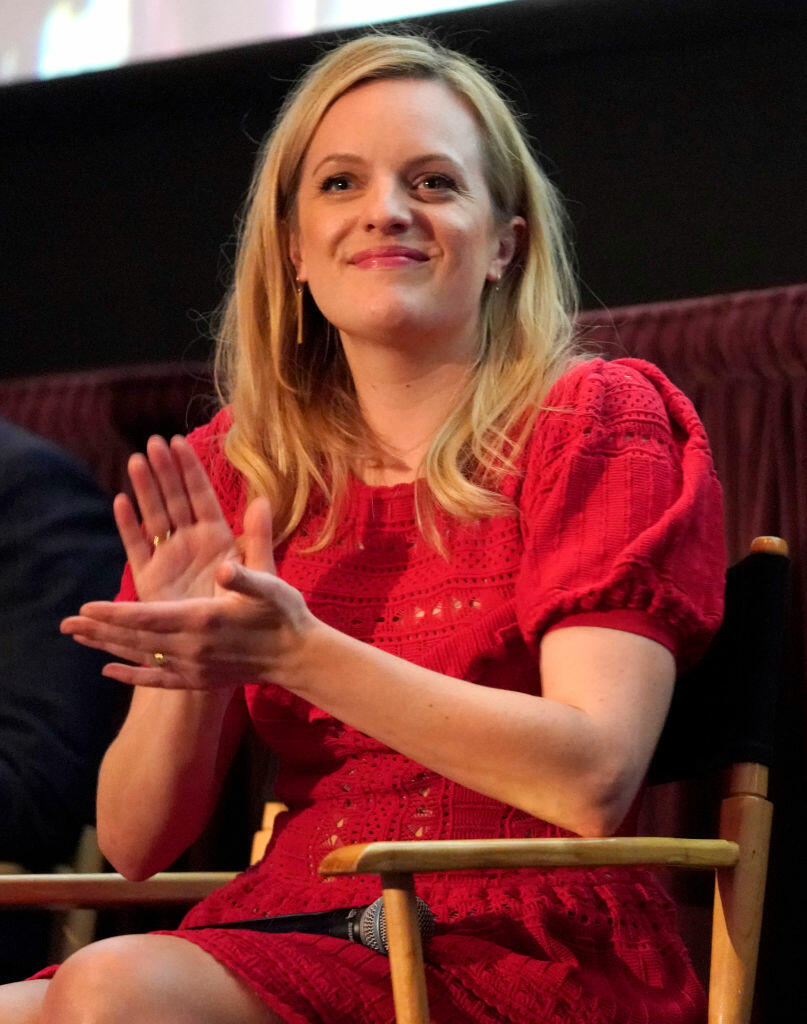 JUNE/OFFRED — "The Handmaid's Tale" (2017)
June (Elisabeth Moss) is shaping up to be one of my favorite characters.
She's stuck in an unimaginable situation, being a sex-slave to a militant society, but still manages to find leverage.
The strength it requires her to just to get up, and keep going is hard to imagine, but seeing her continue to fight against her oppressors is truly amazing, and awe-inspiring.
I found it really admirable when she refused to stone one of her own (Lydia) and instead, started a chain reaction of defiance amongst the girls, saving that handmaiden's life. Now, of course it didn't play out well in the end for the women, but it just goes to show that she's a real leader. She doesn't give up.
She has really grown thorughout the series as she has started to lead the handmaids into a full-scale revolution.
Vive la résistance!
Photos: Getty
# 10.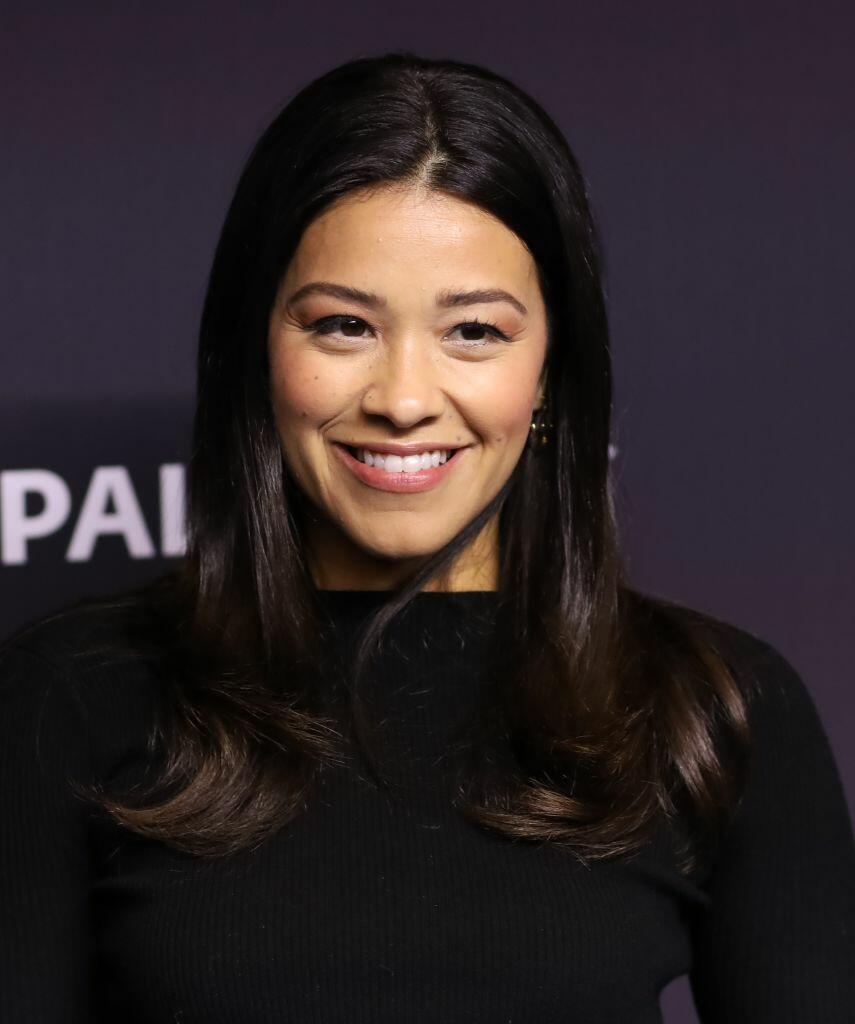 JANE VILLANUEVA — "Jane the Virgin" (2014)
Last, but certainly not least, Jane Villanueva (Gina Rodriguez) is without a doubt, one of the most likable female characters on TV.
She's a dreamer, a nurturer, and a romantic. –All things that make us love her, and want to be her.
She has to handle her life getting turned upside down, when she's accidentally artificially inseminated at a routine gyno appointment.
EEEEKKK!I mean, imagine how jarring it would be to learn you're pregnant when you've never even had sex! She was saving herself for marriage, which she still managed to do, but had to handle a few curveballs along the way.
Her character always comes across as honest, understanding, and endearing, even when she's faced with some dilemmas that most of us would find pretty aggravating, and hard to compromise on/keep our cool over.
She had to regroup after the sudden death of her husband, Michael. She managed to grieve, and pick up the pieces with grace.
I also love that she's beautiful in a real way, not a stick-thin, ridiculous beauty standards/model way. Real is so much better.
She's got such a level-head, so much passion for her art, and is always trying to do right by everyone.
She's an EXCELLENT role model, and great character.
P.S. I've had a really hard time saying goodbye to this series. *Crying*
Note: Gina Rodriguez really soothes the screen –if that makes sense. I also love how gracefully they've brought forth Latino culture, and the telenovela style. Much needed. I can't express enough how important it is that we all see fair representation in the media/entertainment.
Photos: Getty
I'm sure I've overlooked some other great female characters, but this is what I've come up with for now.
Thanks for reading, repost, and let me know what you think!!